In rapidly changing marketplace, it is vital to have agility and creativity by appropriate advice. You can not afford to stand still. Our aim is to advise on: "how organizations manage their operations today defines their competitive position tomorrow". We offer integrated objective advisory services that are designed to help you make better decisions about how you should manage strategies on your growth & changes by implementing sustainable strategies.
We advise on how to cut costs not customers, and how to secure information in a borderless world and turning threats into opportunities and enhance value for shareholders and stakeholders alike.
Our services:
IFRS
Corporate Finance
Strategy Advisory
Restructuring
Business Valuation
Forensic Advisory for Financial and Tax Issues
IT Advisory
Market Feasibility Advisory
Pricing Strategy Advisory
Brand Valuation Advisory
Advisory on the Financial Effects of Labour & Social Security
Domestic & International Financial Arbitration
Foreign Investment Advisory
Due Diligence
Knowledge-Based Companies Advisory
Startup Companies Advisory
One of the most important laws in Iran is the labour and social security law. This firm has developed the "SaHoKa" which is the only intelligent labour and social security web-based system in Iran in Farsi language which is developed solely by our firm. This website includes all of Iran's labour laws, social security laws and regulations and circulars.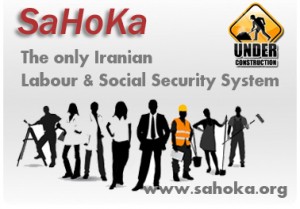 The Android & iOS based applications of SaHoKa are also developed by our firm and available to everyone.