Grade 'A' status from IACPA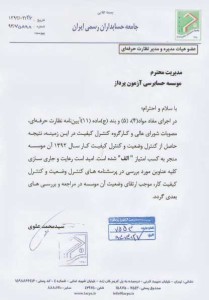 This firm has achieved the grade 'A' status from Iranian Association of Certified Public Accountants (IACPA). This grade is the highest one which is granted by quality control assessment of IACPA.
.
ACCA approved employer (Platinum)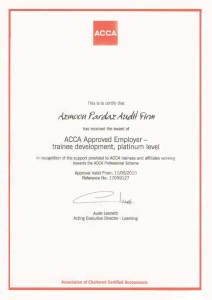 This firm has been awarded the platinum level of approved employer status from Association of Chartered Certified Accountants (ACCA). This level is the highest possible award.
.
This firm has received the fraud fighter insignia from the 2nd and 3rd "Iranian Annual preventing fraud and financial abuses conference" for its continuous and effective efforts in fighting against fraud.